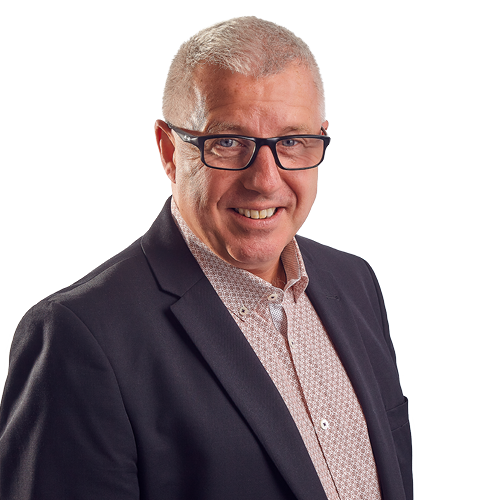 Steve Caps
Director and Financial Planner
I have been a Director and Financial Planner at Ramsay Brown Financial Services Limited (RBFS) since 1992 and have been working in the financial services profession since 1985.

I am a Chartered Financial Planner as well as a Fellow of the Personal Finance Society (FPFS). I provide "comprehensive financial planning" services helping clients to use their resources to meet their financial and lifestyle priorities.
I have over 25 years of experience dealing with and advising on the NHS Pension Scheme, having seen the changes from the 1995 and 2008 sections to the new 2015 NHS Pension Scheme.
Over the years, I have written numerous articles for the medical press, covering a raft of financial issues relevant to GPs and consultants. I have also given a number of presentations on NHS Pensions.
I was born in 1958 and have been married to Lulu for 34 years. We have four sons, Chris born 1983, Dan 1986, James 1999 and Ed 2001.
As a family, we are all quite keen runners having collectively run more than 25 Marathons. In 2009, myself, Lulu, Chris and Dan all took part and completed the Paris Marathon. Both James and Ed also run, so who knows what may happen in the future?
My other interests include squash, cricket, golf, football, hiking, cooking for friends and family and wine.
I have also undertaken numerous events for charity, including doing a sponsored trek, for SCOPE, through the Andes to Machu Picchu, trekking as high as 4,750 metres.
My recent charitable activities have been supporting Leuka who undertake research into Leukemia – their work helped Chris through his illness after he was diagnosed with Leukemia in 2010.
Thankfully, he has been clear from any reoccurrence since his stem cell transplant in February 2011.